IT'S ALL THERE - Scenography for la Place du Château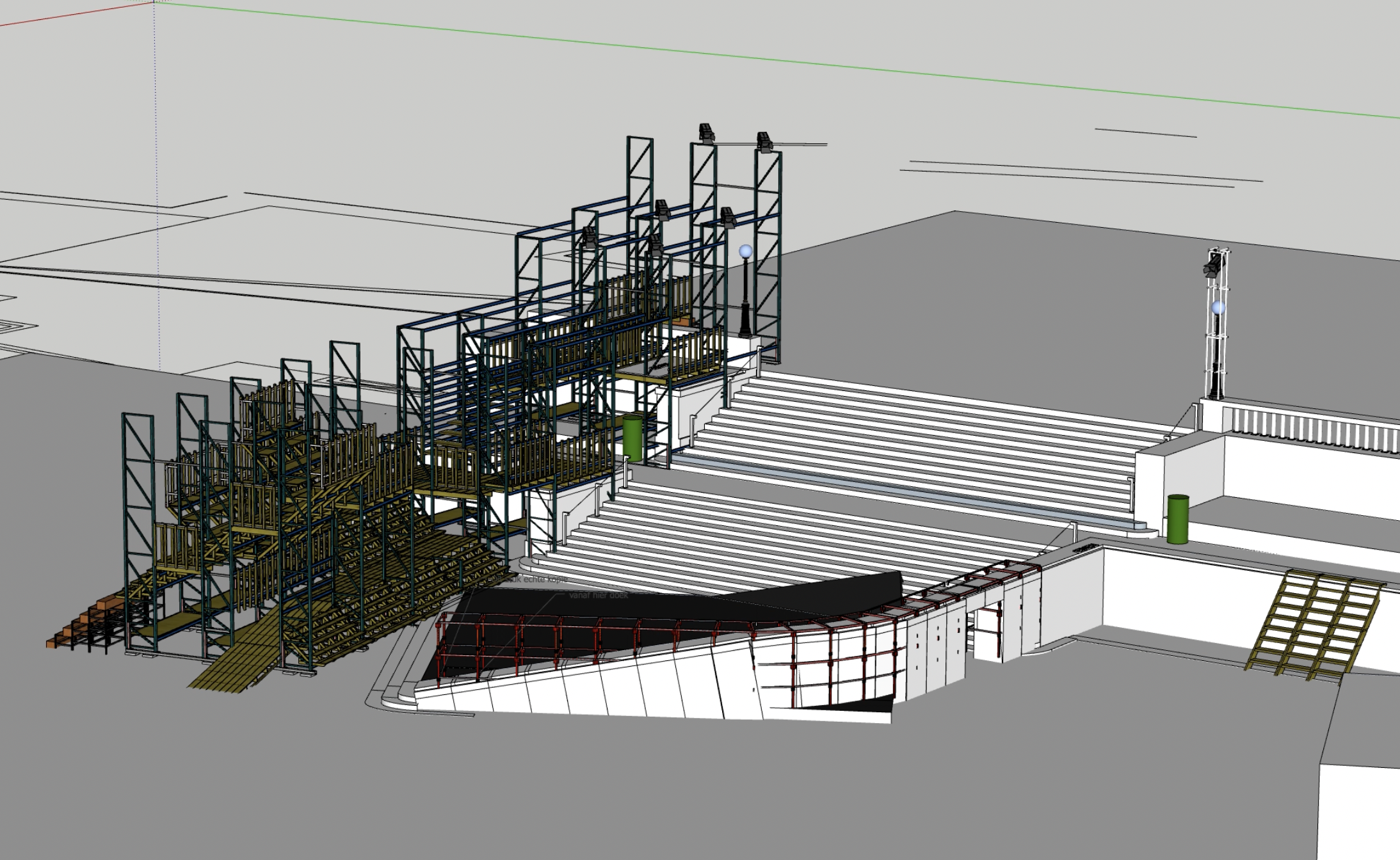 Decoratelier Jozef Wouters designed a stage for Festival de la Cite on Place du Chateau, starting with what's already there. To the stone stairs in the square they added a structure that shifts the audience's gaze and turns them into a performance space. Like an embrace it tries to hold the space for a moment. Like arms it carries a group of people. Working only with reused and reusable material, the structure is a temporary gathering of scaffolding and wood, designed uniquely for this place and this context. Afterwards, it will shatter into its parts again, to form other spaces in other places.
Jozef Wouters is a Brussels-based scenographer and theatre-maker. Using his Decoratelier as a base, Wouters engages in various projects and artistic collaborations. A workplace for set designers and artists, Decoratelier also provides room for cross-disciplinary ventures and social experiment.
Design : Decoratelier Jozef Wouters 
Construction : Menno Van de Velde, Vic Van den Bossche, Willem Rys, Jan Rymenants
Production : Damaged Goods 
Thanks to : Paul Steinbrück