Back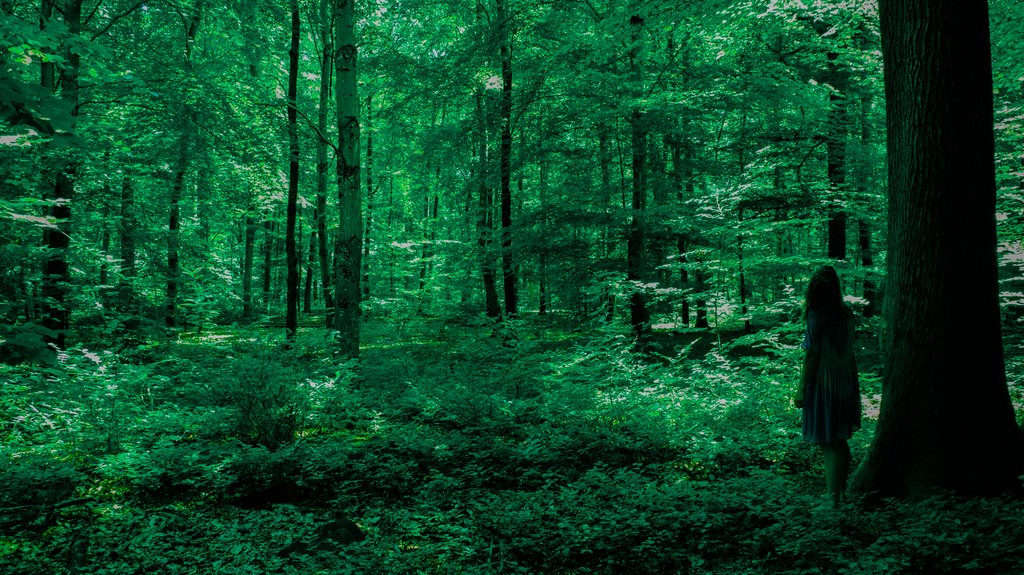 CREATION
Age: from 5 years old
Meeting point at the busstop Chocolatière 15 minutes before the beginning of the show.
On Saturday, as the Tour de France passes through Lausanne, there are important changes in the bus line 16, which brings you to Chocolatière. In order to get here by bus take the bus 16, in the direction of Grand Vennes, at Tunnel or Barre. More information about transport to Chocolatières and the Tour de France here.
In case of tardiness the GPS coordinates are:  46.536315, 6.640868
What is the connection that each of us shares with the forest? The forest fascinates and frightens. During the day it is impressive because of its calm and its beauty. At night, it is filled with unknown sounds which, together with the shadows of the trees, stimulate our imagination.
This immersive walk through the Sauvabelin Forest will open the door to mysterious worlds. A journey in silence, attentive to sounds, encounters with imaginary beings, plants, and the search for hidden cabins filled with treasures. Little by little, we will be able to see invisible things and discover what the inhabitants of the forest have to teach us.
A sensory experience for families, a journey that will reveal a handful of the forest's beautiful secrets!