Back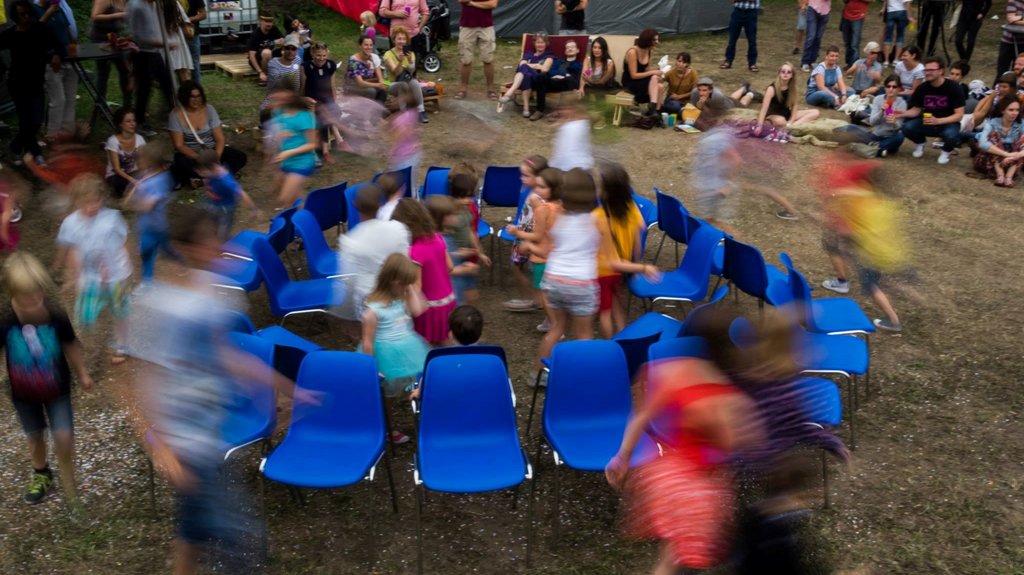 Grand Tournoi International de Chaises Musicales
Grand Tournoi International de Chaises Musicales (BE)
Le Bal de la Mercerie
To celebrate it's fiftieth birthday, the Festival de la Cité has the pleasure of inviting you to a ball. If you like to dance with a partner, alone, or in a group, this is the place for you. The atmosphere and the music are different every evening, reflecting the diversity of the audiences that the festival has been bringing brought together since half a century.  
GREAT INTERNATIONAL MUSICAL CHAIRS TOURNAMENT!
For kids and adults! A suspenseful musical selection, a biased and corruptible referee, a mischievous presenter, lots of prizes, a horde of competitors... These are just a few of the ingredients that make this Olympic competition a first-class sporting event.
No need to register in advance, just show up on time and claim your chair.