Culinary project - Pablo et Sou, San Vistas at the Verger de l'Hermitage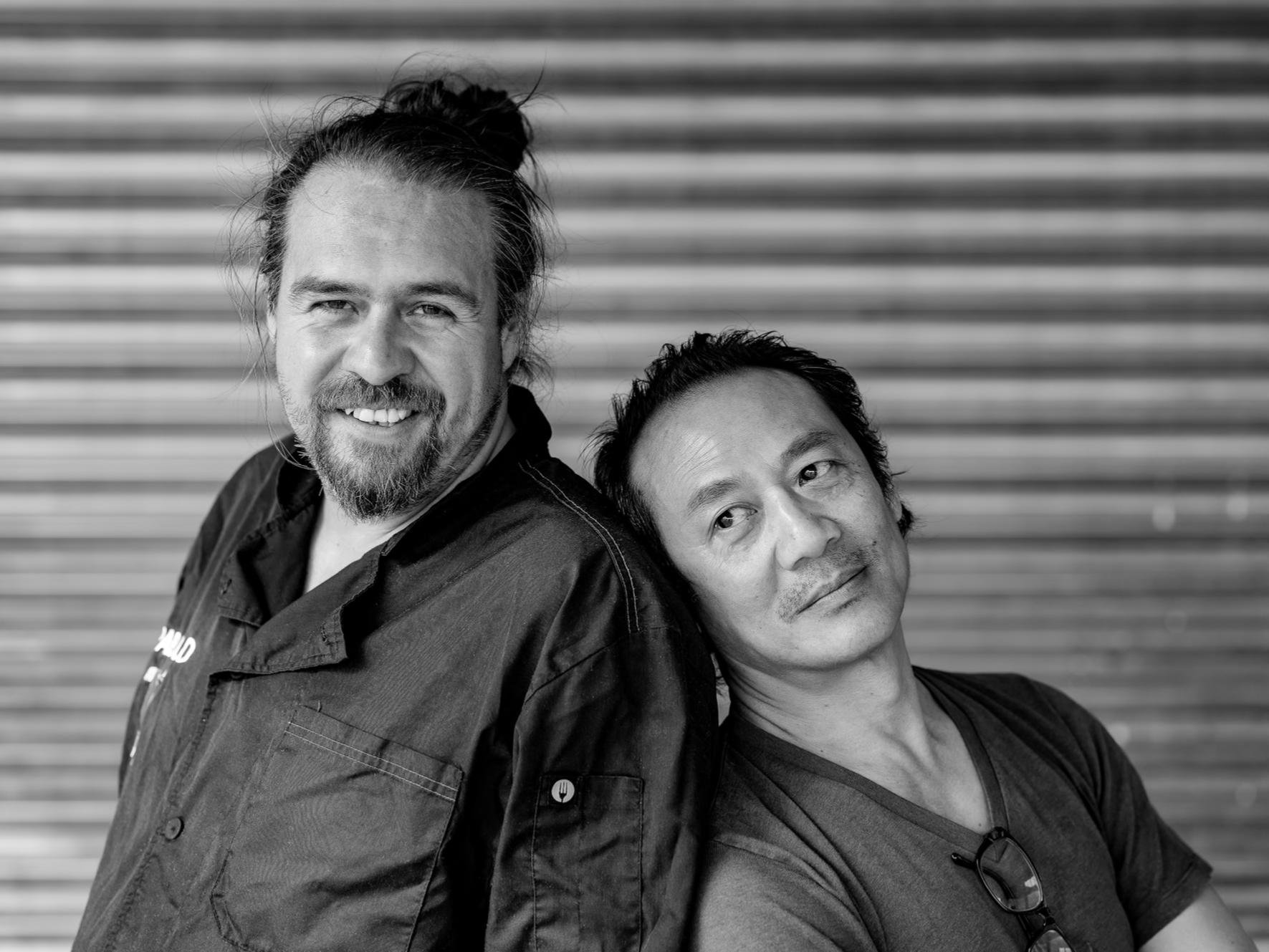 In this beautiful orchard, behind the Hermitage Museum, between the forest and the city, the San Vistas will delight you on the weekend of 9 and 10 July starting from 10 am. Pablo Reyes del Canto and Sourasack Phonphet will welcome you with a cuisine merging Asia, Europe and South America, brimming with the imagination of these two inspired chefs.
On Saturday: the two chefs will take you on a vegan taste tour. Steamed, raw or braised, vegetables will be the stars of the day. Accompanied by broths or surprising sauces, Pablo and Sourasack will sublimate regional products.
On Sunday: vegetables, omelettes, free-range chicken, maki with local flavours or revisited tacos... explosive combinations for a brunch full of surprising flavours that will delight meat lovers as well as vegetarian enthusiasts.
On both days, from 2pm, an original street food offer will be available.